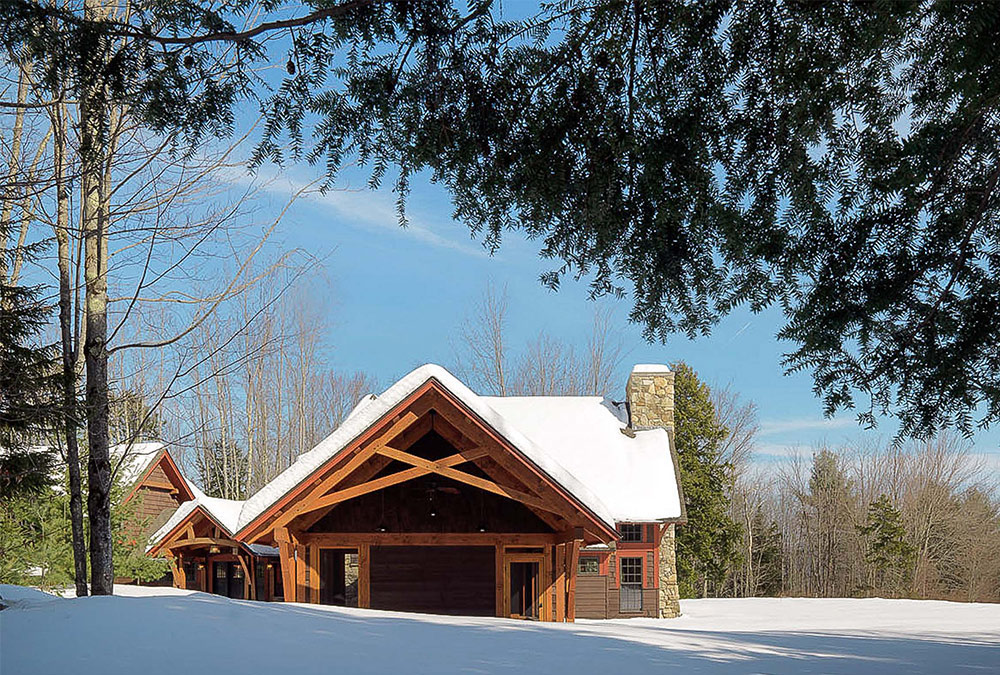 This client wanted to take full advantage of all unique aspects of their lot. The difficult task was to decide how to focus the interior spaces on the various exterior micro environments when they were so plentiful. The answer?… create a home with wings that reached out and embraced the north, south, east and west while deliberately creating outdoor spaces embraced by the architecture.
Whether sleeping during the summer months in the screened sleeping porch or migrating to the bedroom which takes full advantage of the fall foliage or moving to the bedroom with a balcony that overlooks the timber framed Living room and huge stone fireplace during the cozy winter months, each space had its own seasonal usage.
The clients love for outdoor spaces, fireplaces and huge boulders was the inspiration for a truly unique outdoor fireplace complete with integrated wood fired oven. Working intimately with Parisi Masonry, each boulder was studied, analyzed and selected as this sculpture rose out of the ground.
There remains one final phase of construction, the northern wing which will complete the growth of this truly unique project which started in 2005. It has been a joy to watch this project mature and I look forward to seeing its culmination.
RETURN TO GRID