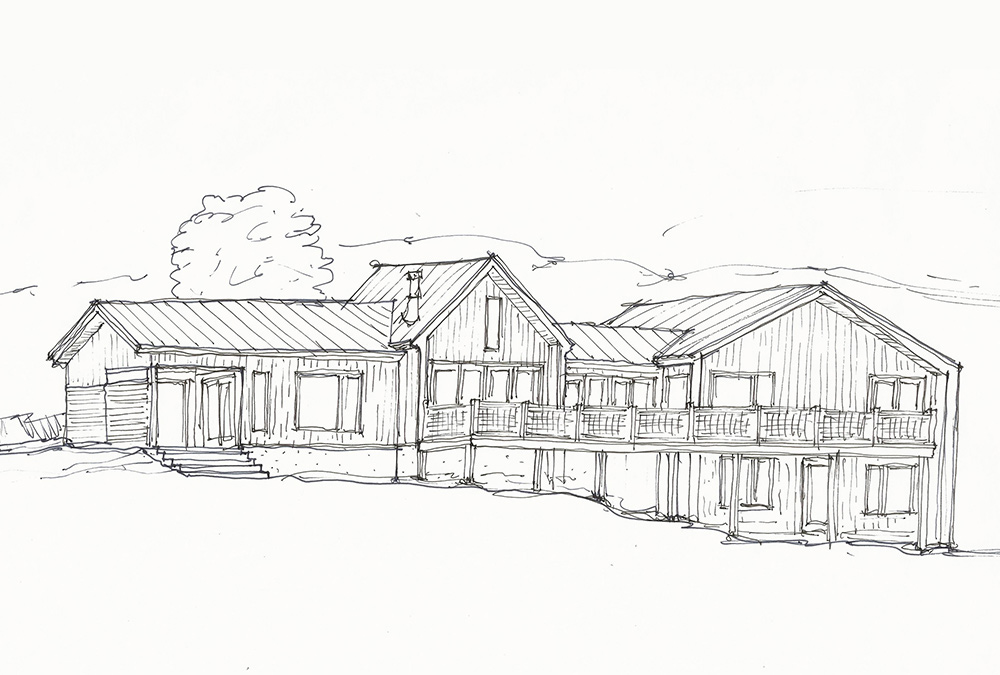 When a client knows what she wants, she know what she wants. Which is a very good thing when you are given a mere 2 months to design, permit and produce construction documents for an addition and renovation to such a visible project. Oh, and only 6 weeks until the contractor broke ground and started excavating for foundations.
It is easy to understand why the daughters of the Peterson Family, the original farming family in the "Hollow", chose this exact location to build their home, the views of the Worcester Range are surprising.
Looking for a clean, clutter free home, this client was more than ready to dig in and build the home she had been planning for years which would allow her to return to the area she had called home years prior.
Scheduled to be complete in the spring of 2018.
RETURN TO GRID