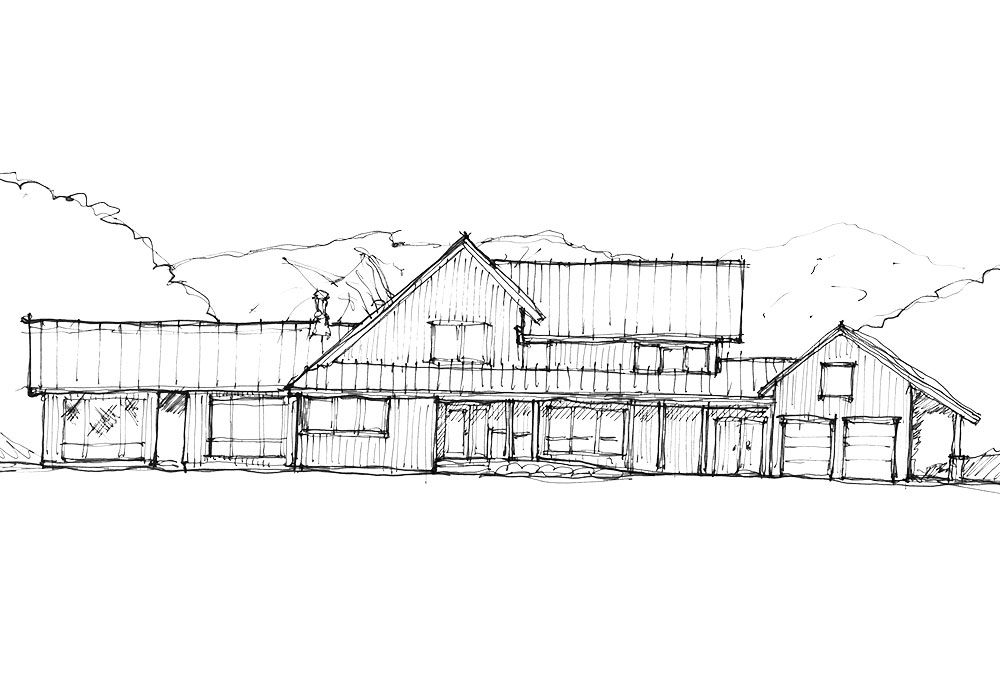 Immediately upon stepping onto this client's property during our initial meeting, I was taken aback by the stunning westerly views and the gentle slopping meadow where the future home belonged. It was clear from the start that the new home needed to emerge out of the ground rather than simply be placed in this setting.
The clients were looking for a mix of traditional architecture with a very subtle influence of modern, clean and simple design. We developed the massing to have very familiar traditional forms and moved away from traditional siding materials and window proportions to find the right balance. The building also needed to feel anchored to the ground and this was accomplished with a layering of low roof lines to gradually reach the height of roof lines and then seamlessly settle back down to touch the ground.
With a centrally located wood stove, highly energy efficient low carbon double stud wall with wood cellulose insulated wall system, 95% efficient air to air heat source pump heating system and the highest quality windows that the budget could handle, energy efficiency was as important to the client as the design.
RETURN TO GRID